Our First Month in Atenas Costa Rica
Our First Month in Atenas Costa Rica was a whirlwind of activity; getting settled and finding our way around town. We arrived mid-day on 2 February and moved in to the house we had rented online. The first order of business was to get supplies from the grocery store that was about 200 meters from the house. The first few days, we made a couple of trips into town and got a local phone and a TV. We were also able to get a box at the Atenas Correo (Post Office), so we can have our mail forwarded from Las Vegas. Internet was important, not only for email and Facebook, but for connection of our Vonage and MagicJack phones. TV and internet cable was installed on Friday of the first week. At first, we only received channels 2 through 13, but after some help from the realty office, we were able to change the input signal to get all the channels we had purchased.
The house had been vacant for some time and upgrades were made, including the installation of a new stove, refrigerator, washer/drier, and dishwasher. All are high-end. The refrigerator works fine. A fresh tank of gas got the stove working. The washing machine did not pump all the water out, so the clothes were still dripping water at the end of the cycle. The dishwasher had a similar problem, which allowed mildew to grow. After a few days, the master bath toilet started backing up. Two workmen showed up early on that first Saturday morning. They attacked each problem on the list starting with the master bath toilet and a dead tree that was leaning against the water tank tower. They worked on the toilet issue all day on Saturday and again on Monday. Fortunately, there is another bath in the apartment below the main house. Pipes in the back yard were dug up and eventually, a mass of roots was located and removed.
On Tuesday, the master bath was restored to service. A machine repairman was called to fix the washer and dishwasher. He came on Thursday and quickly had both machines working. The only item left was to replace the water tank with a larger one, as on Monday during the work, we ran out of water until the next morning. According to neighbors, the water department turns the water off from time to time, and this was one of those times. The rest of the month was more calm and went quickly as we settled into a routine and explored more of our new home town. More next time.
Why Would You Ever Want to Leave America?
A relative asked us this while we were visiting between trips to find our place beyond the US border. For most of our life we were living the American Dream. We had good jobs with above average income, lived in a custom house on one-half acre near town, were surrounded by family and friends, and took great vacations every year. Then we retired with robust health, nice pensions, and Social Security to see us through our Golden Years. All appeared to be in great shape. What could possibly go wrong?
For Everything There is a Season
Looking around us, we saw that life in the United States was changing. Debt was accumulating everywhere, costs were rising, and entities at every level were bordering on bankruptcy. Then, in November 2012, California voters, where we lived, opted for more taxes. Increasing debt and higher taxes don't bode well for folks like us on a fixed-income retirement. Things are not any better at the national level. From historical empire cycles, it is clear that a nation that debases its currency, engages in endless foreign wars, and accumulates massive debt, will soon lose its position as world leader. In addition, as a student of cycles, one can see that several economic and market cycles are due to bottom in the second half of this decade. When cycles bottom together, the bottom is deeper and the economic trauma is more significant. This does not bode well for the recovery from the 2008 crash, nor for entities that are loaded with debt and close to bankruptcy.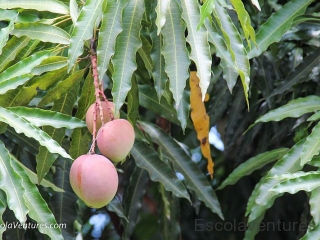 Still, the dream dies slowly for most of us and not at all for those who have no reference to history or life outside of the US. Like frogs in a slowly heated pot, many will stay put until it's too late. It's not their fault. You see, the propaganda of empire started long before we were born. And, it was fed to us every day in so many subtle ways, including at school, in advertising, in the movies, and on television. We had the best system of government, the best economic system, the highest standard of living, the best educated citizens, the most creative technologies, and so on, and so on. We believed it because in the years following World War II, it was mostly true. And, we wanted to believe it! USA, USA, Rah, Rah, we're number one!
Well, we really wish it were true today, but, alas, it is not. The US is now number one in things that no one wants to be, like the total number of prisoners and prisoners per capita, total debt, debt per household, obesity, and cost of healthcare. But, it's no longer first in happiness or longevity. This is not the fault of any particular person, of any group, or even of any politician. This is just how empires progress into decline. One nation falls and others rise – that's historically how it goes. As Doug Casey has said, "The American dream still exists, but not in the US." Some day in the future, America might again become a shining light, but for now the future looks brighter elsewhere.
This Too Shall Pass
The good news is that there are countries in this world that are not involved in endless wars, where there is clean air, plenty of water, and locally grown healthy food. And, the downturn, as bad as it might become, will not last forever. If one can hang onto some purchasing power, there will be unbelievable bargains and opportunities at the bottom of these cycles.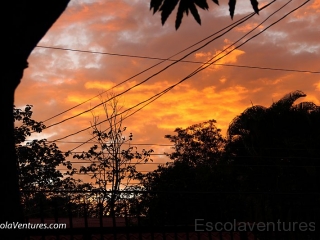 The truth is, we would never want to leave America The Beautiful, Land of the Free, and all that the American ideal stands for, if it still existed. And, we would not want to leave friends and family without good reason. We still love America, the country and it's people. Our only concern is the projected path of the US Empire. So, we decided it was time for us to get out of our warm, comfortable place and look around at the opportunities available in other venues. Just maybe we can find somewhere where the government does not interfere in the lives of its citizens and we can actually live better for less as an expat.
We welcome your questions and comments. It's always wise to stay alert and have a backup plan. Where would you go if your warm, comfortable place became too hot?
We plan to expand and clarify these ideas in future posts. Thanks for reading.
The following two tabs change content below.
George grew up in the central San Joaquin Valley of California, and after high school, joined the US Navy. The Navy provided travel and education, including a degree from Purdue University. He left the Navy after 14 years to pursue other opportunities and worked in San Diego, California for 29 years for an industrial gas turbine manufacturer in New Product Development until retiring in 2008. George spends his time photographing and documenting his travels.
Latest posts by George Escola (see all)