Trip to US and September Costs
Trip to US and September Costs is about our most recent return to the States where we attended a grandson's wedding, spent a week in our timeshare resort in Palm Springs and documented our living costs in Costa Rica for the month of September 2015.
Trip to Southern California
She was stunning in her white wedding dress as she came up the aisle escorted by her mother. The groom was handsome and dapper in his grey suit and cap as he watched from the front with the minister. Tyler Roberts and Kamarae Dobson were about to become husband and wife before an audience of friends and family. The wedding was outdoors on a warm, but clear Saturday evening in October. The wedding and the entire evening turned out as well as anyone involved could have expected.
We had traveled from our home in Costa Rica to San Diego, California, USA, for the occasion. We arrived late on Tuesday and met our friend, Selma at the airport. She had arrived a couple of hours earlier from Oregon, and was on her way to live with her son just north of San Diego. We stayed with the groom-to-be and helped his mother, Jan's daughter, Sandy, where we could with preparations for the wedding. In addition, during this time, we had luncheons and dinners with family and friends.
On Sunday, the day after the wedding, we traveled to our timeshare condo in Palm Springs, California. This is the timeshare resort that we would go to every year between Christmas and New Years while we were still working, because we always had that week off. Our wedding anniversary is that week, as well. This time, we scheduled our week so others could come spend some time with us, and it worked out that we had visitors all week long. Selma and her son, Harold were with us the first few days. Sandy, and my son, Paul's wife, Denise spent a couple of days. Denise had to work on the weekend, so she left on Friday, and Paul came over with their daughters, Sierra and Kira for the weekend. We got to visit some of our favorite Palm Spring area restaurants and had some great meals with our friends and family. We even got to our favorite Thai restaurant one day for lunch. Almost every evening, we enjoyed relaxing in the pool and spa.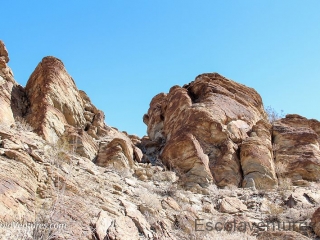 Our time at the condo went by quickly, then we stayed one night with Paul, Denise, and the girls. We stayed in a hotel near the airport on the last night, where we repacked our suitcases for the trip back home, and got some rest before our early morning start.
On arrival in San Jose, one sign in Immigration said "Citizens," and the other said, "Visitors." We chose "Visitors," but were told by the officer that next time we should use the "Citizens" line, since we have our residency cedulas. Now we know.
September Cost Comparison
September was the second month, since getting our costs steadied out, that we were here in Atenas for the whole month. So, here is a comparison with the August cost. We will report our monthly cost from time to time in the future. (Select "25" entries to see the complete table.)
| Expense | August 2015 | September 2015 |
| --- | --- | --- |
| Bank Charges | $105.30 | $12.68 |
| Cable TV & Internet | $82.04 | $82.04 |
| Clothing | $6.82 | $0 |
| Dining Out | $106.33 | $227.69 |
| Groceries | $483.35 | $554.74 |
| Household | $5.21 | $139.52 |
| Medical | $111.02 | $183.06 |
| Misc. | $0 | $160.00 |
| Rent | $700.00 | $700.00 |
| Telephone | $42.14 | $34.56 |
| Transportation | $3.79 | $38.59 |
| Utilities | $72.67 | $71.98 |
| Cost of Living | $1,718.67 | $2,204.86 |
| Travel | $0 | $0 |
| Monthly Totals | $1,718.67 | $2,204.86 |
For this table, the August cost for Cable TV and Internet was separated from Utilities. Misc. for September was cost of getting a package of food supplements through Customs. Also, bank fees were high this month as the wire transfer fee to fund our local account is included, and Misc. is cost for getting a package of food supplements through Customs.
Please note that costs in the above table do not include those for US health insurance, which we plan to cancel at the end of this year, nor does it include storage of goods in Nevada, nor life insurance and other costs remaining from our previous stateside residency. In addition, we only traveled locally this month by walking, bus and taxi.
Weather in Costa Rica
Monthly weather in eight Costa Rica locales is reported in Retire For Less in Costa Rica, by Paul and Gloria Yeatman, who live in San Ramon. Their newsletter contains a wealth of useful information on living in Costa Rica, as well. Their latest posting can be found at:
http://retireforlessincostarica.com/retire-for-less-in-costa-rica-october-31-2015/.
The following two tabs change content below.
George grew up in the central San Joaquin Valley of California, and after high school, joined the US Navy. The Navy provided travel and education, including a degree from Purdue University. He left the Navy after 14 years to pursue other opportunities and worked in San Diego, California for 29 years for an industrial gas turbine manufacturer in New Product Development until retiring in 2008. George spends his time photographing and documenting his travels.
Latest posts by George Escola (see all)